Deluge (2022)
Recent Russian aggression in Ukraine is something I've been following closely, having been born and raised in Poland. I travelled to Poland shortly after the war broke out and witnessed one of the biggest refugee crises in Europe in the last century. Arrival of trains filled with people, pouring out into the platforms, flooding Polish cities. Thousands of refugees fleeing war, searching for asylum. The ground under their feet appears to sway and twist as they descend into the unknown, having left all that's familiar behind.
Dobell Drawing Prize #23 finalist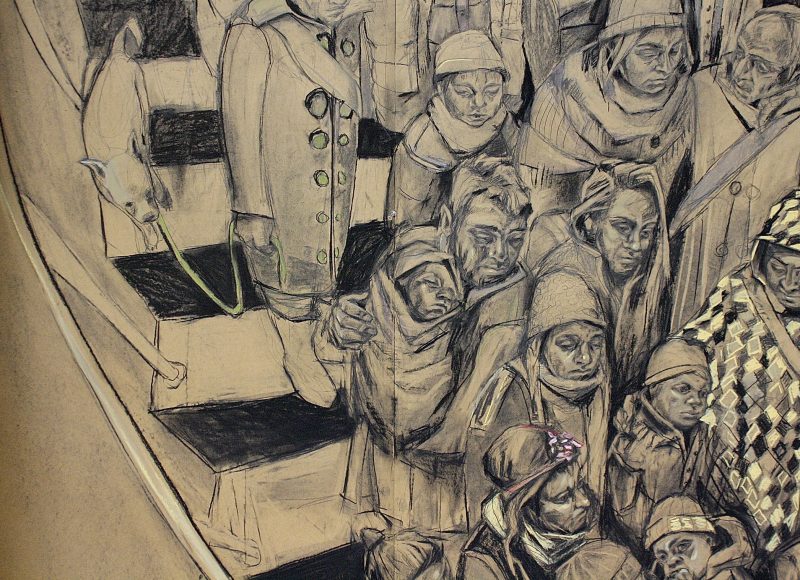 ---
Common Thread (2022)
There is a common thread that runs through all life on our planet. Its origins date back to the beginning of time, assembled over millennia from elements forged in the fiery furnaces of stars: a DNA molecule. The similarities in DNA across all species speak of our common ancestry and reveal the oneness of the universe and equality of all species, all playing a crucial role in the cosmic clockwork.
The red thread that weaves through this animation represents a DNA molecule and symbolises life on Earth in all its diversity. The sound of a heartbeat signifies the relentless force of life and its power to prevail. The ill-treatment of our home, however, poses danger to life on our planet – a common threat.
The 1151 still images that compile the animation have been joined together to create a form reminiscent of a DNA strand. It becomes a metaphor of how the complexity of life stems from countless tiny building blocks and how our actions as individuals, seemingly small and insignificant, can contribute to the greater good or greater bad.
Northern Beaches Environmental Art & Design Prize 2022, winner (Film & Video)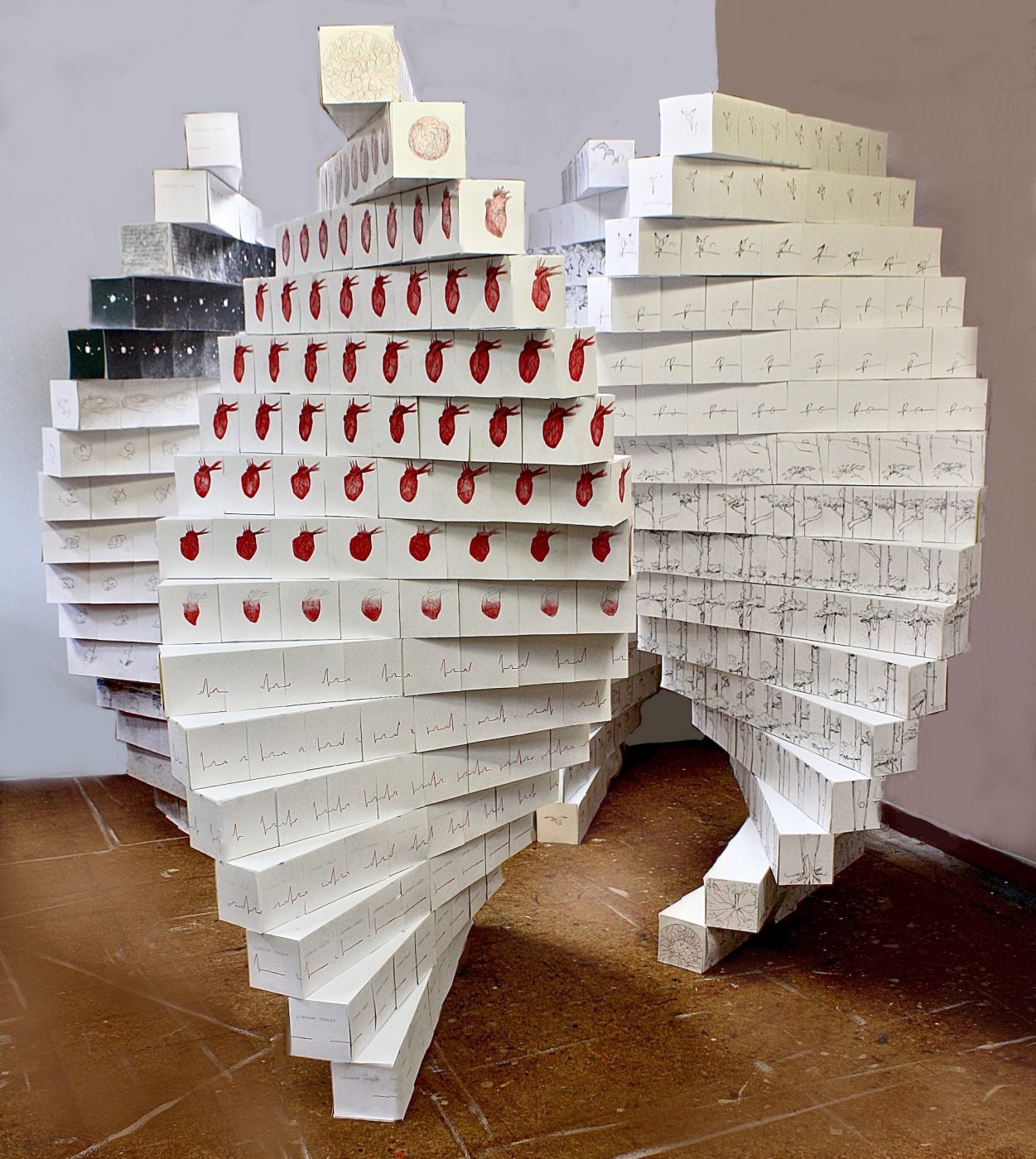 ---
Prop Room (2022)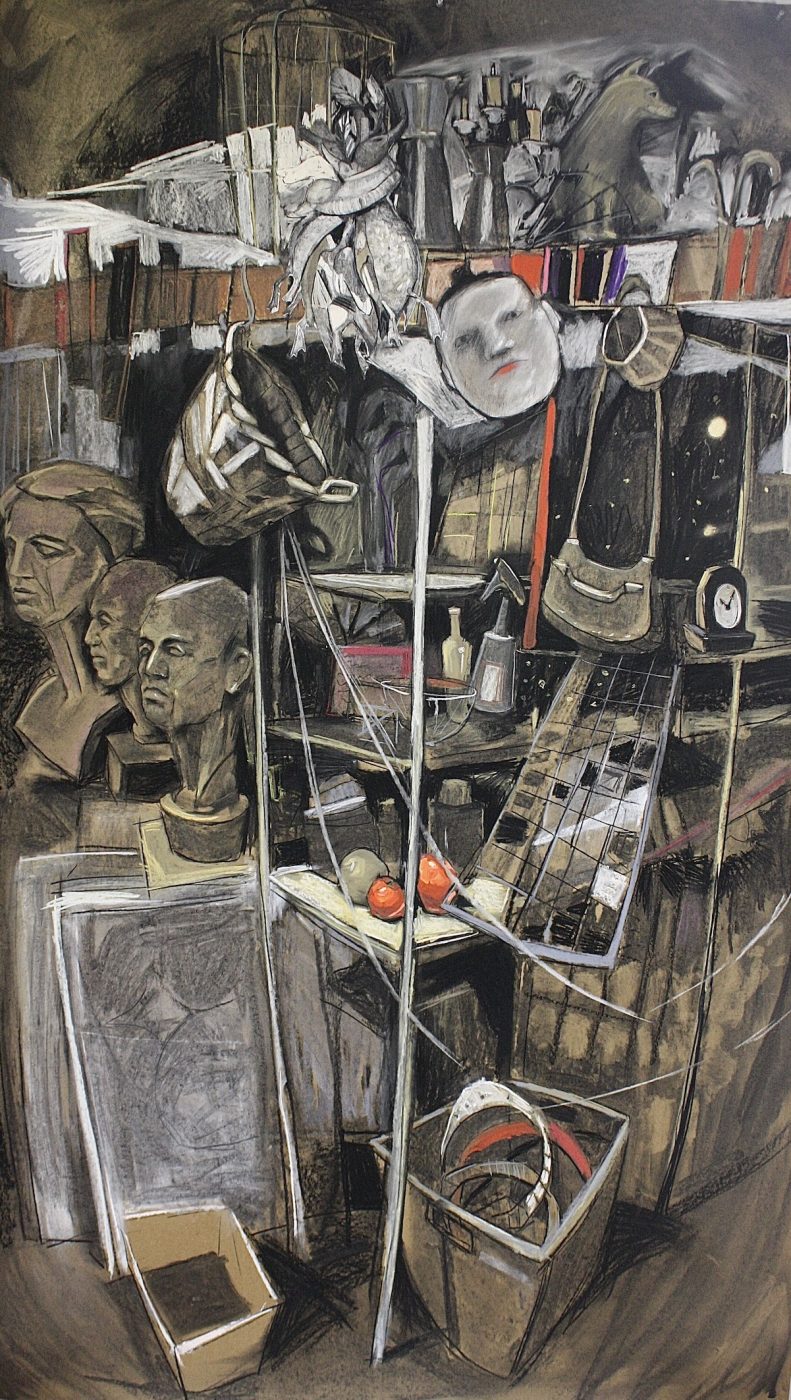 ---
Artist Studios – Etchings (2020-21)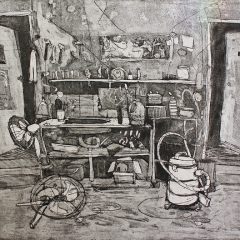 ---
Interior Fusion (2020-21)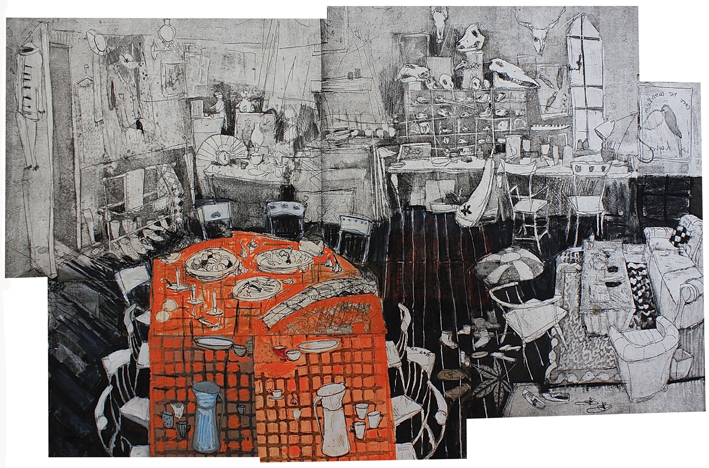 ---
Hill End – Etchings (2020)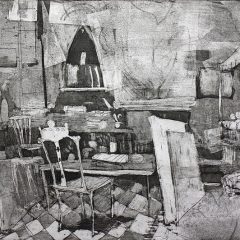 ---
Hill End Interiors (2020)

---